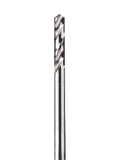 New Dremel #462 Rubber Polishing Point A bullet-shaped polishing accessory made with blue rubber. 1/4" tip shank 3/32" Ideal for general polishing of most ferrous metals, stones, glass and ceramics. Use it to remove small burrs and scratch marks left by grinding and sanding or to clean and define grooves
Welcome to Rose Tools, Inc also known as Rose Antique Tools. We are a different kind of website which mixes the antique tools with the new tools. We are an authorized dealer for Dremel, Bosch, Rotozip, Skill and Flexcut tools. We have been selling tools online since 2001 and have shipped all over the world! We have even sold tools to Universal Studios for a movie that was released in 2007 called "Evan Almighty". Operating hours are Monday-Friday from 8-5 cst and weekends by appointment only.
If you have questions you can reach us by phone 479-787-7673 CST You can also reach us by email at
Rose Tools, Inc.
We do not do appraisals of any kind. If you need information on a tool try visiting our main website at www.roseantiquetools.com we have several old tool catalogs which we have scanned and saved to adobe pdf form, to help you in identifying your old tools
Rose Tools Inc. is located at: 15086 Fielding Road Gravette, Arkansas 72736 Payment address: Rose Tools, Inc. PO Box 147 Hiwasse, Arkansas 72739 WE SHIP WORLDWIDE!! We ship via United States Postal Service only All Arkansas residents there will be 7% sales tax Payment Terms: We accept several payments which include: Visa, Master Card, Discover, American Express and Paypal. The following are also accepted forms of payment: money orders, cashier checks and personal checks. Terms of Use: Please note that there may be certain orders that we are unable to accept and must cancel. Rose Tools, Inc. has the right, at our sole discretion, to refuse or cancel any order for any reason. For your convenience, you will not be charged until your payment method is authorized, the order information is verified for accuracy and your order is shipped. Some situations that may result in your order being canceled include limitations on quantities available for purchase, inaccuracies or errors in product or pricing information, or problems identified by the credit card company. Rose Tools, Inc. may also require additional verifications or information before accepting any order. Rose Tools, Inc. will contact you if all or any portion of your order is canceled or if additional information is required to accept your order. If your order is canceled after your credit card has been charged, we will issue a credit to your credit card in the amount of the charge. In the event that an item is listed at an incorrect price or with incorrect information due to an error in pricing or product information, Rose Tools, Inc. shall have the right, at our sole discretion, to refuse or cancel any orders placed for that item. In the event that an item is mispriced, Rose Tools, Inc. may, at our discretion, either contact you for instructions or cancel your order and notify you of such cancellation.